Question: I noticed recently that my computer runs in the middle of the night. I turn it off before I go to bed, but it starts up at around 3 in the morning. What is it doing and how do I turn it off? Do I have a virus?
Answer: Viruses don't typically work that way - they tend to inflict damage right away, or in response to certain actions (such as clicking a link in an email message).
The most likely reason your computer is turning on in the middle of the night is to check for Windows updates, especially since the default time for doing this is - wait for it... 3:00 a.m.
By default, Windows Update runs at 3 in the morning every day to check for new updates, and will turn on your computer even if you've turned it off. You can check your Windows Update settings by opening the "Windows Update" application in your Control Panel.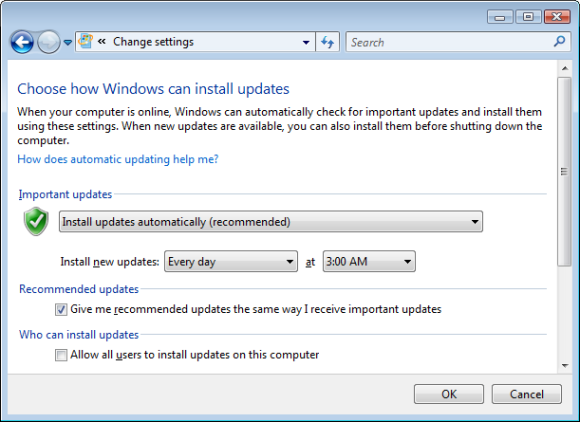 To get to your control panel, click your Windows Start button and you should see it on the popup menu. You can also type "Windows Update" in the search bar after clicking the Windows Start button.
You'll see the default setting which is "Install updates automatically" and the default frequency of "every day" at "3:00 AM". Click the dropdown and choose any of the other options, such as "Download updates but let me choose when to install them".
That will keep Windows Updates from turning on your computer in the middle of the night, which should also extend the life of your computer and save on your electrical bill over time.