Question: My work laptop doesn't have any games on it, but I thought there were some cool games like chess and mahjong that came with Vista. Is there a way to turn them on or install them?
Answer: I think a lot of companies would rather their employees use their laptops for work instead of play, but I find that I'm more productive if I can play a game every once in a while during work hours :-)
Windows Vista ships with several new games that are fun to play and help you recharge your mind for a few minutes, like Mahjong and Chess. There's even a new game called Purble Palace that kids will love.
These programs are part of the Vista operating system and just need to be enabled.
Click the Vista Start button and select Control Panel from the right side of the programs menu. Then select "Programs" and you'll see a link titled "Turn Windows features on or off".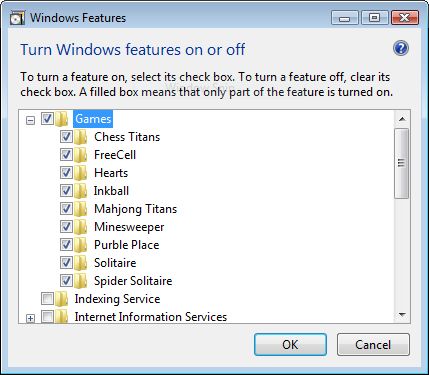 Expand the option for Games and check off the ones you'd like to install/enable. Click OK and you'll now have access to games on your laptop.
To play a game, just click Start --> All Programs --> Games and select the game you'd like to play.
I love the new version of Mahjong that comes with several choices of tile layouts:
Chess is another favorite of mine, and it has a great feature for beginning chess players, where it highlights the squares that each piece can move to.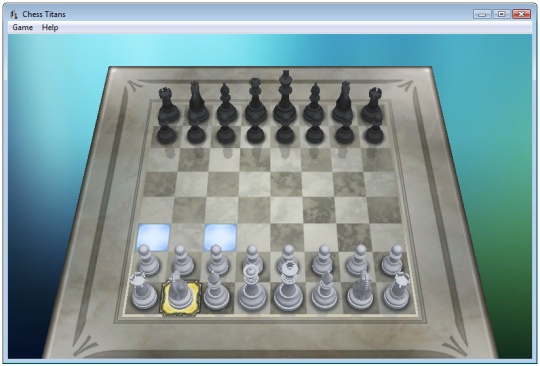 Happy gaming! :-)