Most Blackberry devices comes with a standard 3.5-inch headphone jack that let you listen to music from the built-in mp3 player.
But you can also listen to music without plugging in a cord, by using a wireless bluetooth headset.
Here's a step-by-step guide that will show you how to set up bluetooth on your Blackberry so you can listen to music using a wireless bluetooth headset.
1. Enable Bluetooth on your Blackberry
Click the "Set Up Bluetooth" icon on the main Blackberry screen, and it will automatically enable Bluetooth and start searching for Bluetooth devices that are within range (normally about 30 feet).
Make sure your Bluetooth headphones are in pairing mode so that they can be discovered by your Blackberry. For the Jabra BT620s Bluetooth headphones shown below, this means turning them off and then pressing and holding both sides of the headphones at the same time for about 5 seconds until both sides show solid blue lights.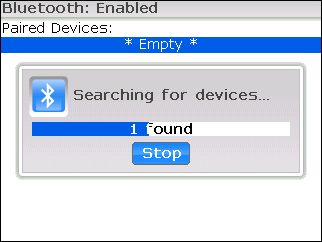 2. Pair your Blackberry with your Bluetooth Headphones
Once your Blackberry discovers the Bluetooth headphones, it will prompt you to select the device (the headphones). You may already have other Bluetooth devices that you've paired your Blackberry with, such as your computer if it has Bluetooth enabled, but you'll still need to pair with the headphones before you can use them.
Pairing with a Bluetooth device requires establishing a Bluetooth connection that's identified by a unique passkey. You'll always use four zeros "0000" for the Jabra headphones numeric passkey.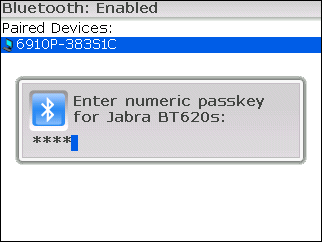 After entering your passkey, you'll be prompted with a confirmation message indicating that your Blackberry has connected to your Bluetooth headphones.
3. Load music onto your Blackerry
Blackberry Curves come with 64 megs of built-in memory, which is barely enough for even a single music album. However, the Curve has a memory expansion slot that allows up to 4 gigabytes of SD flash memory - plenty of space for up to 1,000 songs and the same amount of storage as an iPod nano.
The memory expansion slot is located behind the battery, so you'll need to turn off your Blackberry and remove the battery to get to it. The memory expansion slot takes SDMicro memory disks, which are about 1 cm in size. You can get a 3-in-1 microSD/miniSD/SD Kit from Wireless Emporium
, which is enough for about 1,000 songs. I'm sure 4 GB models will be hitting the market soon (if not already by the time you read this). The kit lets you use the MicroSD card in a full-size SD memory slot in your digital camera or memory card reader.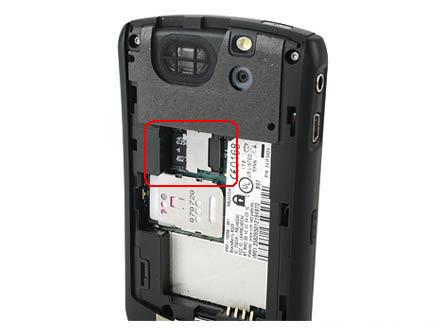 You can use the Blackberry Desktop Manager software that should have come with your Blackberry to transfer mp3 files from your computer to your Blackberry. If you're using iTunes, then your music will be stored in your iTunes music folder under My Documents -- My Music -- iTunes.
4. Listen and Enjoy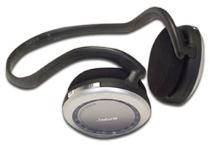 With your Jabra headphones connected to your Blackberry using a Bluetooth connection, and with plenty of songs loaded on your Blackberry, you're ready to rock and roll (or jazz, or country, or whatever kind of music turns your crank).
When you turn on your headphones, your Blackberry will prompt you to confirm that you want to use them for your audio output device.
All that remains is to turn on the built-in mp3 player in your Blackberry Curve.
Select the Media icon on your main Blackberry screen, and then select Music. Choose the Artist or Album that you want to listen to, and the music will be directed to your Bluetooth headphones when you press Play.