FaceTime is a great way to stay in touch with friends and family, and even the people you work with... but sometimes it's a little too personal and can pop up at embarrassing times (depending on what you're wearing, or NOT wearing).
Here's how to turn off FaceTime with a few easy taps:
First, open the Settings app on your iPhone and tap "General".
Scroll down on the General settings page, and tap "Restrictions".
You might be prompted to enter a passcode (if you've configured a passcode previously) and then you'll tap on "Enable Restrictions".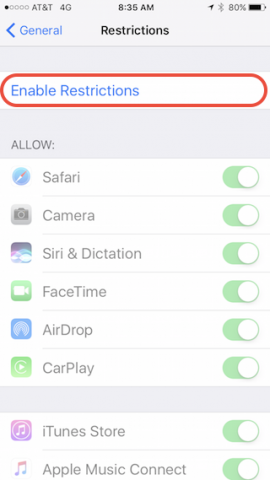 From there, just turn off the FaceTime button and you're done.