I've built dozens (maybe hundreds) of websites over the past couple of decades and here's why I host exclusively with Hostmonster.
Unlimited Features
Hostmonster doesn't mess around trying to nickle and dime you. They just open the feature gates wide open and give you unlimited add-on domains, unlimited databases, unlimited bandwidth, unlimited email addresses, unlimited... well, you get the idea.
This means you can host as many sites as you want, on a single Hostmonster account. That can really save you a ton of money.
Reliability
Hostmonster was recently rated the top most reliable hosting provider. That means you can trust them to have your site running around the clock.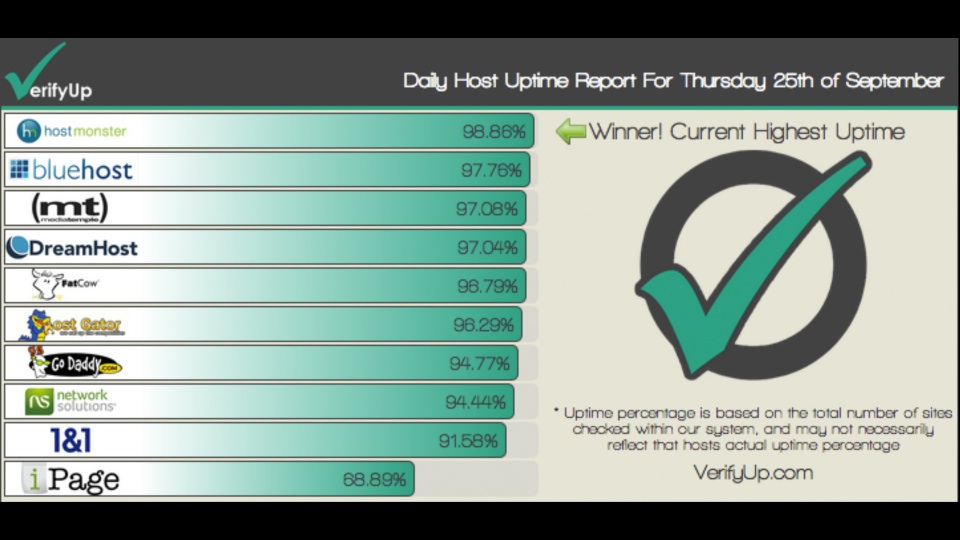 Great Prices
Hostmonster offers the best prices in the industry, with monthly rates as low as $3.95 for a basic hosting account (plenty for personal web sites). Even a premium Business Pro hosting account is only $16.95 and comes with all the bells and whistles including dedicated IP address, SSL certificate, and a number of other features for managing and protecting business-critical websites. Hostmonster often runs promotions that can be as low as $4.95 per month, so it's worth checking their website to see their current pricing.
One-click Installs
Getting a website up and running quickly is very important for me. I can literally build an entire website in a few seconds using the built-in site builder scripts provided by Hostmonster.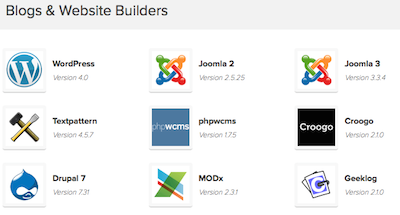 There are close to 50 scripts to choose from. Everything from Wordpress and Drupal (rickysays.som runs on Drupal) to CRM and eCommerce platforms. Just click a link and the site is built - complete with database and admin login.
Full Access
Most web hosting providers lock down your ability to dig in at the command line. Hostmonster lets me use ssh to run Linux commands directly against my site, which means I can use tools like Drush to build websites in seconds rather than hours or days.
Responsive Support
None of these features would keep me coming back to Hostmonster if it wasn't for their responsive support. Having an actual person pick up the phone after just a couple rings is so refreshing, and I've found their staff to be consistently professional and helpful. These are some of the main reasons I choose to host all of my websites on Hostmonster. Feel free to ping me with any specific questions you might have about Hostmonster, and I'd be happy to help you get started with your new website!