Samsung Galaxy S5
The new material used to cover this is much more comfortable to hold in the hand for gaming than the previous glossy plastic, while the 5.1-inch screen has excellent color balance. The Snapdragon 801 processor is fast and the battery lasts a day and a half, so it is a strong overall choice.
OnePlus One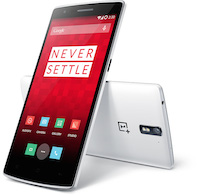 This smartphone has gotten a lot of publicity and great reviews this year, as it combines great gaming specs with an affordable price. The screen is a large 5.5 inches and has 1080 x 1920 resolution, ensuring that anything from The Monument Valley to online poker will look great, while 64 GB storage lets you keep lots of games on it. Throw in an Adreno 330 graphics processor and you have a strong gaming phone.
LG G3
Another great gaming phone, this also has a 5.5-inch screen in QHD with 1440 x 2560 resolution. You can get up to 33 GB of storage and the graphics processor is the same as with the OnePlus One. However, it's more expensive than some of the other phones listed here.
iPhone 6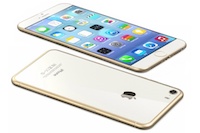 With 64 GB storage and a screen size of 4.7 inches, this is worth including on the list. Games like The Room Within and Infinity Blade 2, with their dazzling graphics, are still iOS only, making this one of the best and most successful smartphones to play them on.
Sony Xperia Z3
This smartphone offers a 5.2-inch screen and excellent performance, thanks to a Snapdragon 801 quad-core processor. This makes it a solid choice for playing both casino games like iphone casino and fantasy epics like Mortal Kombat, although the battery is not the best. This unique handset also works as a playstation controller, thus taking it's gaming performance to the next level.
These are all very strong smartphones for playing games on, and the OnePlus One is a new one worth considering.