Wireless mouses have always been finicky, working one day but not the next. Fixing a wireless mouse is a actually a fairly easy process. Just follow these three steps and you should have your mouse working right away.
1. Restart your computer
Even if this seems silly, many times it's all you need to do. On Windows, click the Start menu and then Power, then Restart. If your mouse still doesn't work after your computer restarts, move to step 2.
2. Update your mouse's drivers
Another step to try is updating your device drivers. Open up the start menu and search for "Device manager."
Then find "Mice and other pointing devices" and then the conncted mouse.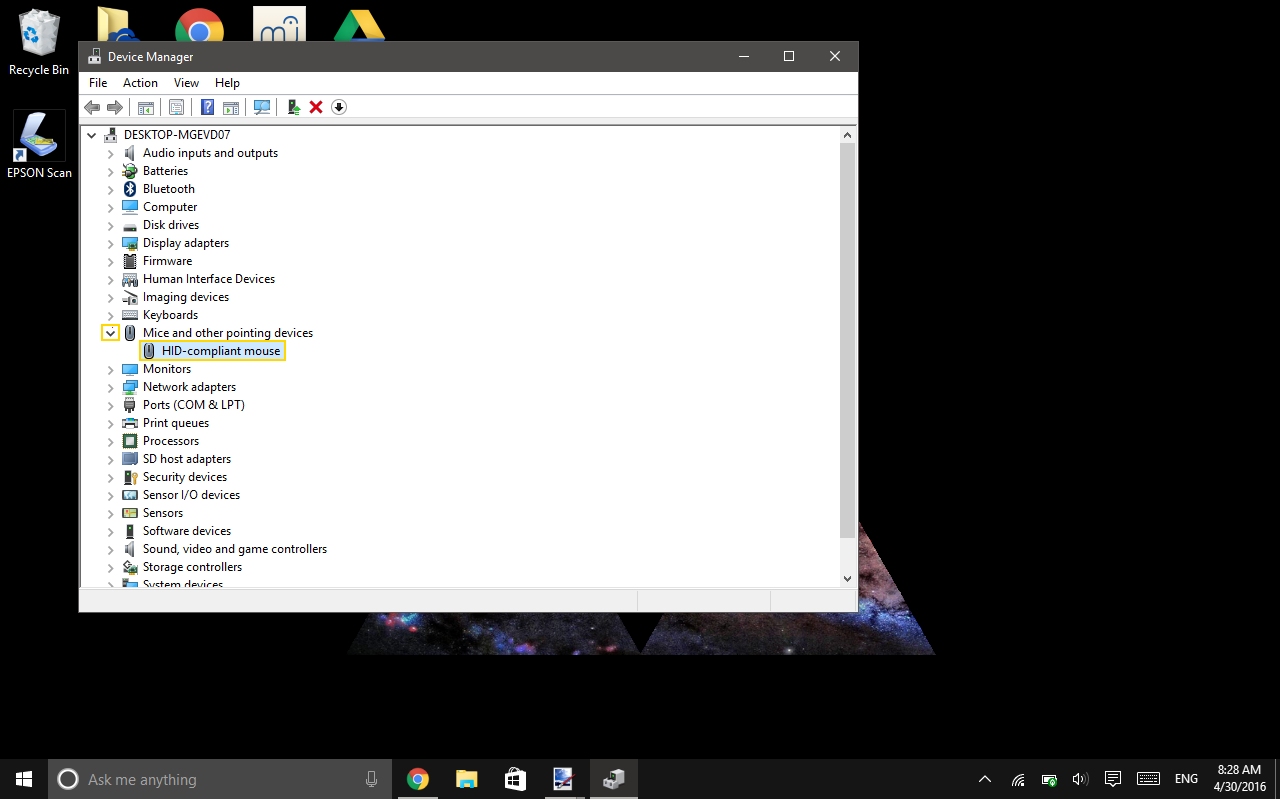 Next click on properties and then drivers on the top. After that, click "Update Drivers"
3. Get the most recent software
Go to the website of the company that made your mouse, and make sure you have the most recent software. This will typically fix the problem, but try the other methods first.
After trying these steps, your mouse should be clicking and moving perfectly.