I use my leather laptop bag every day to bring my laptop to work, and every day I put my phone charging cord in that bag nice and tidy... yet somehow it gets all tangled up by the time I arrive to work.
How does this happen?? It's like there's a cord gremlin in my laptop bag, with the morbid occupational past time of making sure my cords are hopelessly tangled with my headphone cords, my laptop charger cord, or just twisted into self-tightening knots!
I sincerely hope I'm not the only one who has this probem.
I've tried putting the cords in little sandwich bags, or using rubber bands and twist 'ems, but neither of those options look even remotely classy in a business meeting.
Enter the leather cord wraps from the Saddleback Leather Company, head-quartered locally here in Portland just a few miles from where I live and work.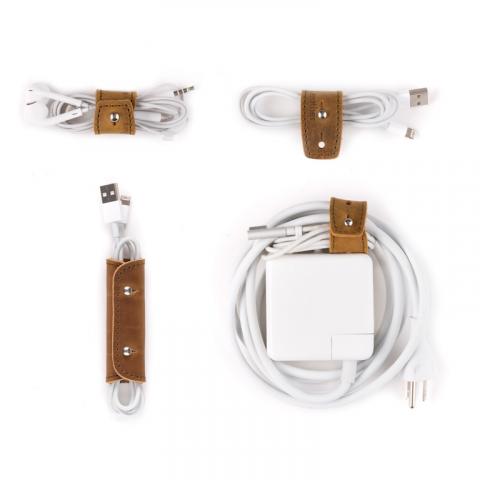 There's something quite masculine about leather - and classy too. Right??
So guys - and gals - this is your solution for wrangling those twisted cords, and getting noticed with a little style along the way.
There's a leather cord wrap for any kind of phone cord - android, iphone, blackberry - you name it.
There's also a hefty cord wrap for your laptop charging cord, and your head phones... and whatever else you need to keep organized in your laptop bag.
It's time to put that cord gremlin out of business.