It's easy to see photos and videos you've liked on Instagram, just by going to your profile page and tapping "Posts You've Liked". But if you want to view posts that one of your followers have liked, then it's a little less intuitive.
To view photos and videos that your friends have liked, tap the News button (looks like a heart) at the bottom of the screen.
Then tap "Following" at the top of that screen.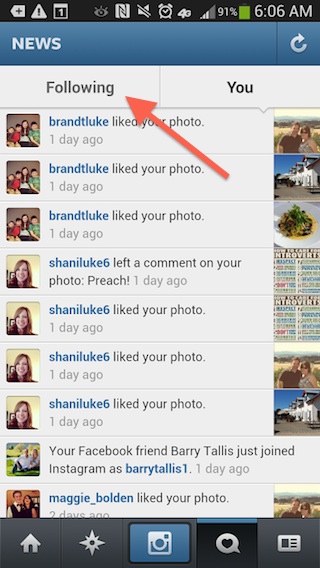 This will show you all of your follower's activity, including the photos and videos they liked.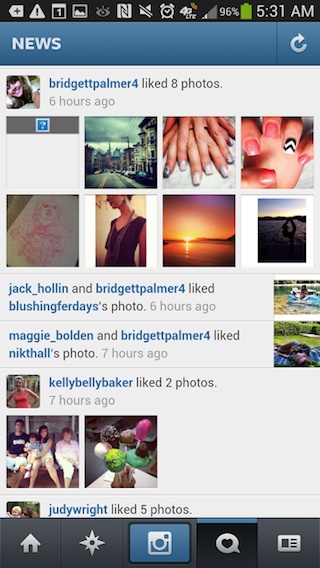 This gives you an easy way to see what your friends are liking on Instagram, or to keep tabs on their activity.