Instagram keeps track of the users and hashtags you search for, so you can easily find them again in the future. If you're looking for a way to cover your tracks or clear out your search history, just follow these easy steps.
1. Go to your Profile (far right button on the bottom of your screen).
2. Tap the Settings button on the top right of your screen (shown below for a Samsun Galaxy S4 - Android, and it's a gear icon for iPhones).
3. Scroll down and tap "Clear Search History".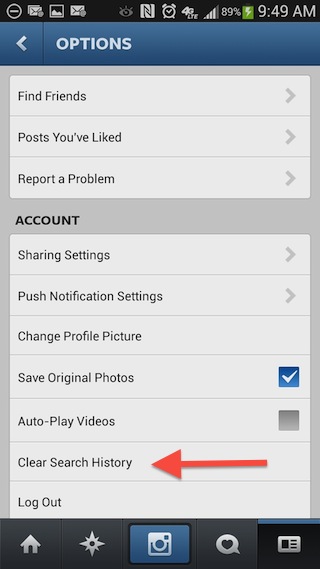 All of your previous search terms and users will be removed.