Twitter is a free service that lets you communicate and stay connected through the exchange of quick, frequent answers to one simple question: What are you doing?
I call it "IM for the world", because it lets you post status updates (tweets) that anyone can reply to. People can also choose to follow you, which makes your tweets show up on their Twitter page.
Facebook is another free service that helps you connect and share with the people in your life, but provides a lot more features than Twitter. You can upload an unlimited number of photos, share links and videos, and learn more about the people you meet.
Facebook lets you post status updates just like Twitter, and you can link Twitter with Facebook so that your Twitter tweets show up automatically in Facebook (saving you the trouble of having to update your status in 2 different places).
Here's how to link Twitter with Facebook in 5 easy steps:
1. Find the Twitter application in Facebook
Click the "Applications" link in the lower left of your Facebook homepage, and then click "Find More" in the popup menu.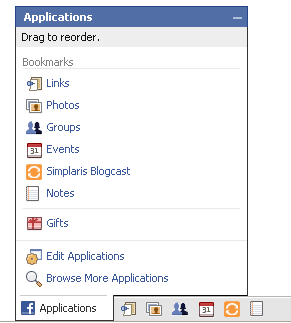 You'll see a list of free applications that provide additional functionality to your Facebook account, and Twitter should be listed near the top.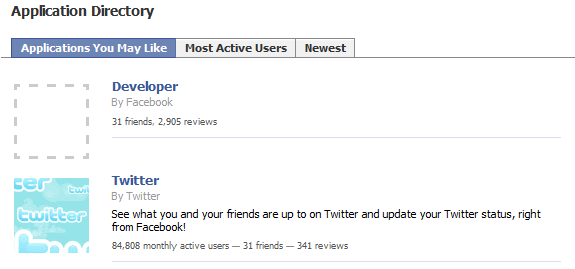 If it's not listed at the top, then enter "Twitter" in the Search Applications field near the top right of your Facebook Applications page.
2. Select the Twitter application
Click the Twitter image to select the application, and then click "Go to Application".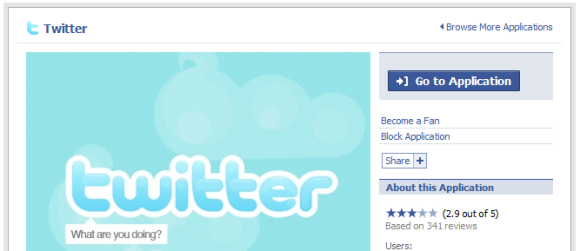 3. Allow Twitter to access your Facebook account
Click "Allow" to let Twitter pull your Facebook profile information and other content that it requires in order to work.

4. Enter your Twitter account login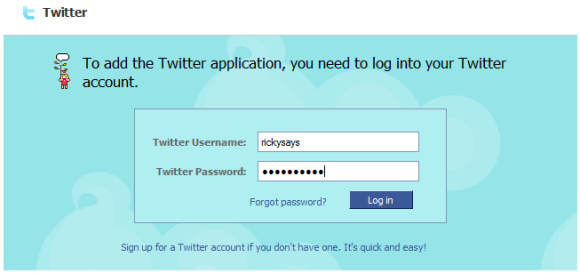 5. Allow Twitter to update your Facebook Status

Click "Allow Twitter to update your Facebook Status" and then "Allow Status Updates" to confirm your choice.

Your Twitter account will now be linked with your Facebook account, and your tweets will show up as Facebook status updates each time you post them.