Question: My auto-play stopped working. When I plug in my iphone to my computer now, it only opens itunes, not the auto-play anymore. How do i fix that please?
Answer: Autoplay is configured in your Windows Control Panel, which you can access by clicking the Start button, and clicking "Control Panel" on the right side of the applications menu.
You'll see an Autoplay icon, which will open the settings for how your computer should handle things like mobile devices connecting to your computer, or CDs getting inserted into your CD drive.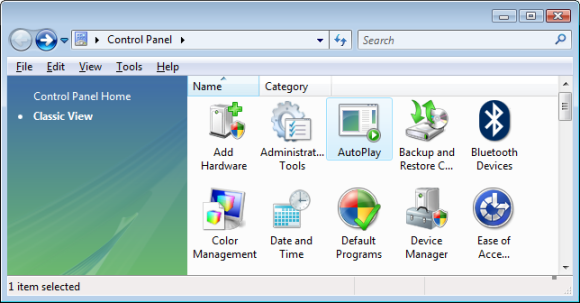 In the Autoplay settings screen, scroll all the way down to the bottom where you'll see options for how to handle iPhones.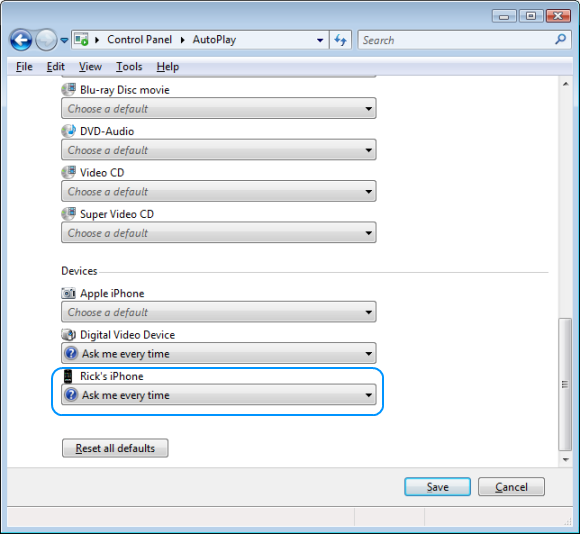 Choose the option to "Ask me every time", save your changes, and then try unplugging and plugging your iPhone back in again.
This time you should get the autoplay screen, asking you if you want to import pictures, etc.