Anyone who has an iPhone has probably run into the "Not Enough Storage" message, and usually that happens right when you're trying to capture your child in a priceless moment, like a school play or a graduation photo. Fortunately, fixing this issue is an easy process.
Follow these 3 simple and fast methods to ensure you'll never get the annoying message again.
1. Delete unused and large apps
Over time a large number of apps accumulate on your iPhone. To get rid of these apps you should first see what is taking up the most space on your phone. Go into Settings > General > Storage & iCloud Usage > Manage Storage. It tells you in order how large the apps are. If you see any you don't use, delete them! 
2. Delete photos
Just like apps, photos pile up. Because of the ever increasing camera quality, the photos get bigger and bigger. Deleting a large amount of photos may seem like a daunting task, but it's very easy. Open up the photos app, go into the camera roll, and push "Select" in the top right corner. Tap on every photo you don't need, and then tap delete in the bottom right corner. After that make sure to go to the "Recently Deleted" album, and delete those too.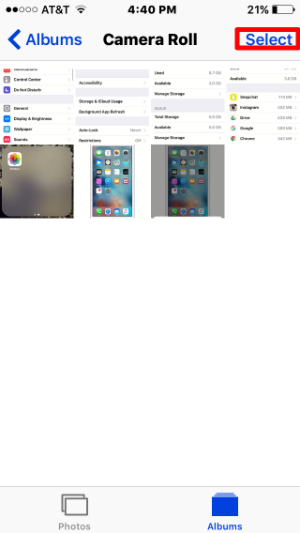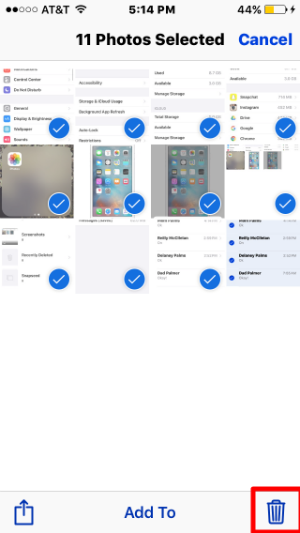 3. Delete Messages
Messages also take up a lot of space on your phone, so make sure sure to get rid of them. Open the "Messages" app, and tap "Edit" in the top left corner. Tap on all the useless conversations that are gathering dust, and click "Delete."
After completing these three steps, you should no longer see the "Not Enough Space" message and you'll have plenty of room for your favorite games and family photos.