With the new iOS 9.3 update, Apple introduced a feature called "Night Shift" that makes the colors of your iPhone screen warmer at night, reducing blue light. This can help a lot if you use your iPhone before bed and have trouble sleeping. The warmer colors can help you sleep better.
This feature is buried a little bit in the settings, but following these simple steps will get "Night Shift" enabled right away. Keep in mind this feature only works if you have the iOS version 9.3
1. Open the Settings application and go to "Display and Brightness"
Tap on the Settings application on your homescreen and scroll down a bit until you see the option: "Display and Brightness"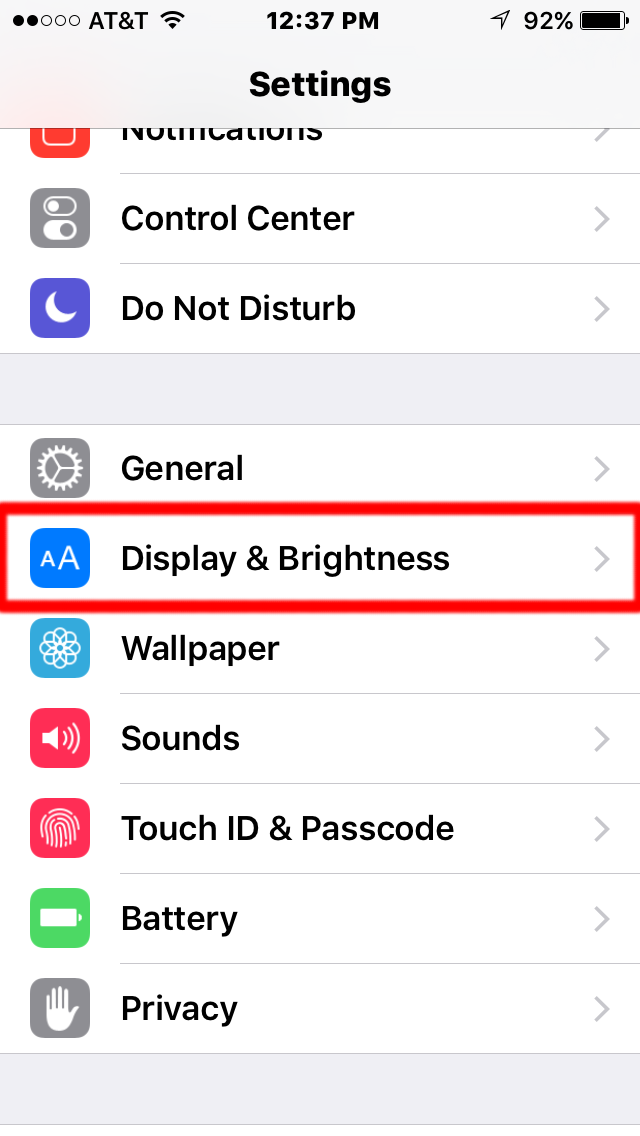 2. Tap on the "Night Shift" setting
Inside the Display & Brightness tap there's a new button, Night Shift. When you tap on that you'll be presented with a menu with three different options.Don't worry if these overwhelm you, I'll explain each in detail.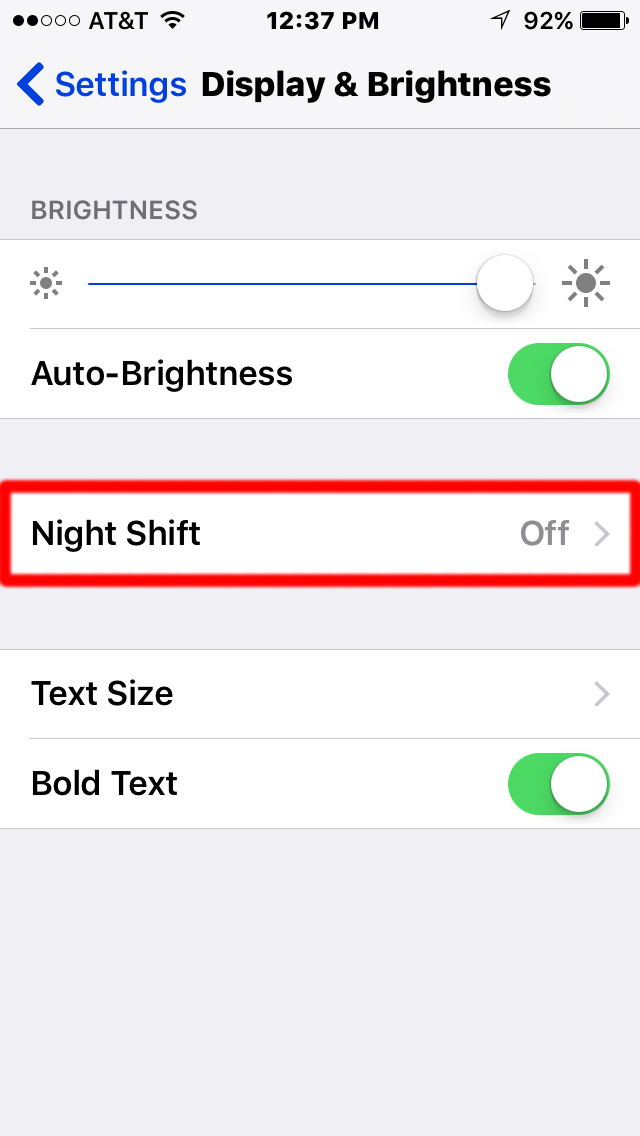 Option #1: Scheduled
With Night Shift, you can choose exactly when to turn on and off this feature. Tap on the slider, and then a new option will pop up saying when it will turn on and off. If you want to change these times, tap the button.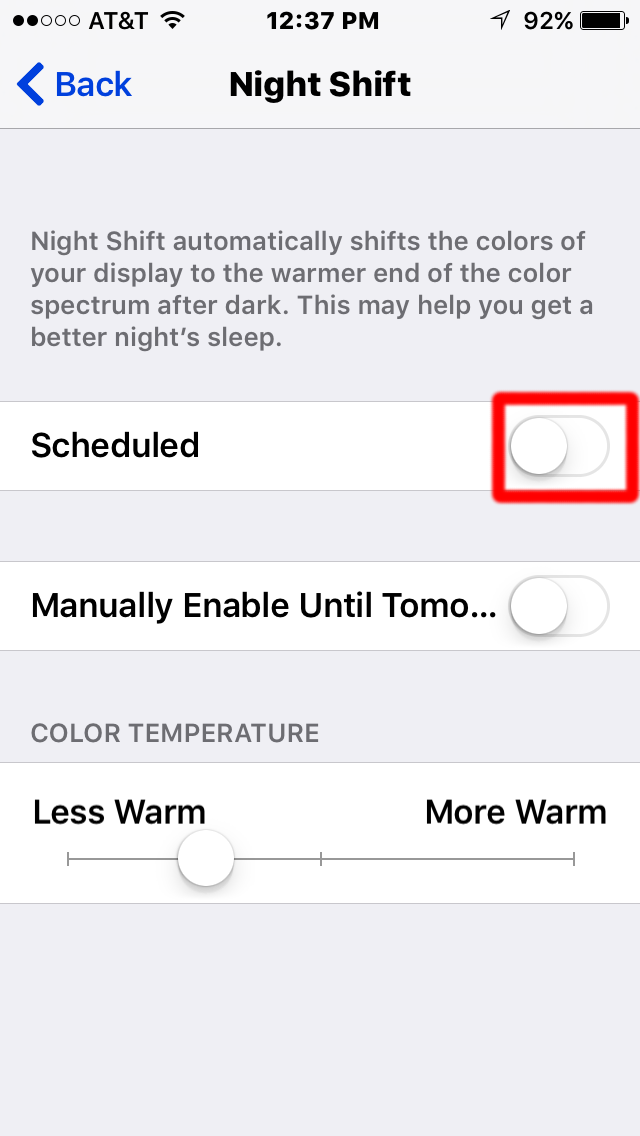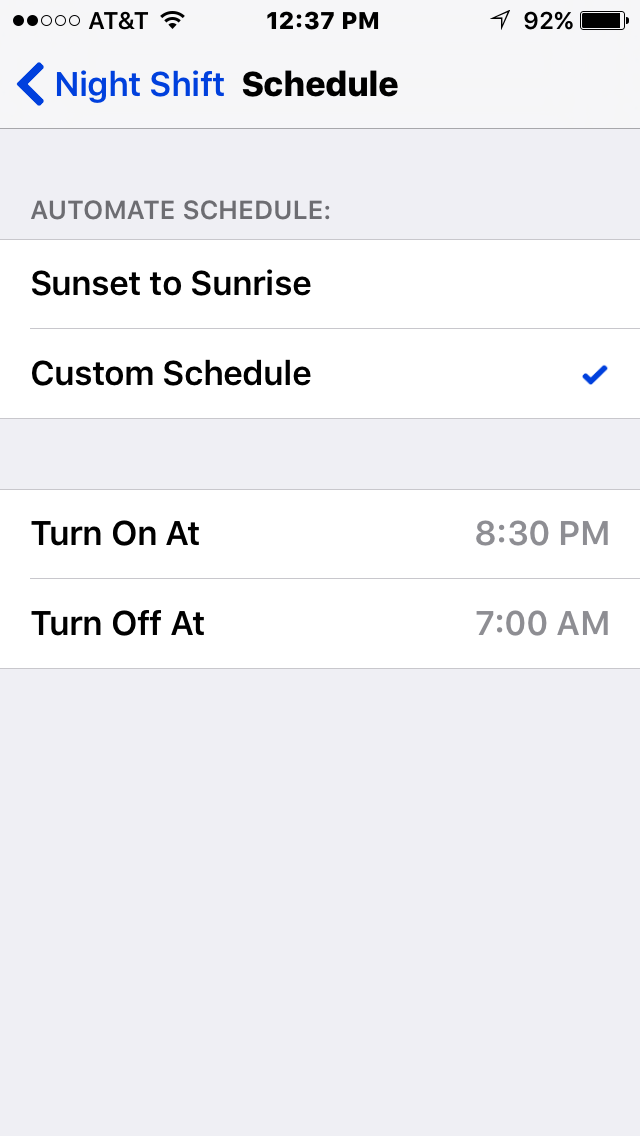 From here you can choose for it to just turn on at sunset and off at sunrise, or by clicking on the second option you can set the exact times.
Option #2: Manual
This option turns on Night Shift for now until tomorrow. This is very simple, just tap the slider.
Option #3: Adjust Temperature
Night Shift also lets you choose how much or how little you want to change the temperature. Drag the slider at the bottom and it will show you a preview if what it will look like when Night Shift is on.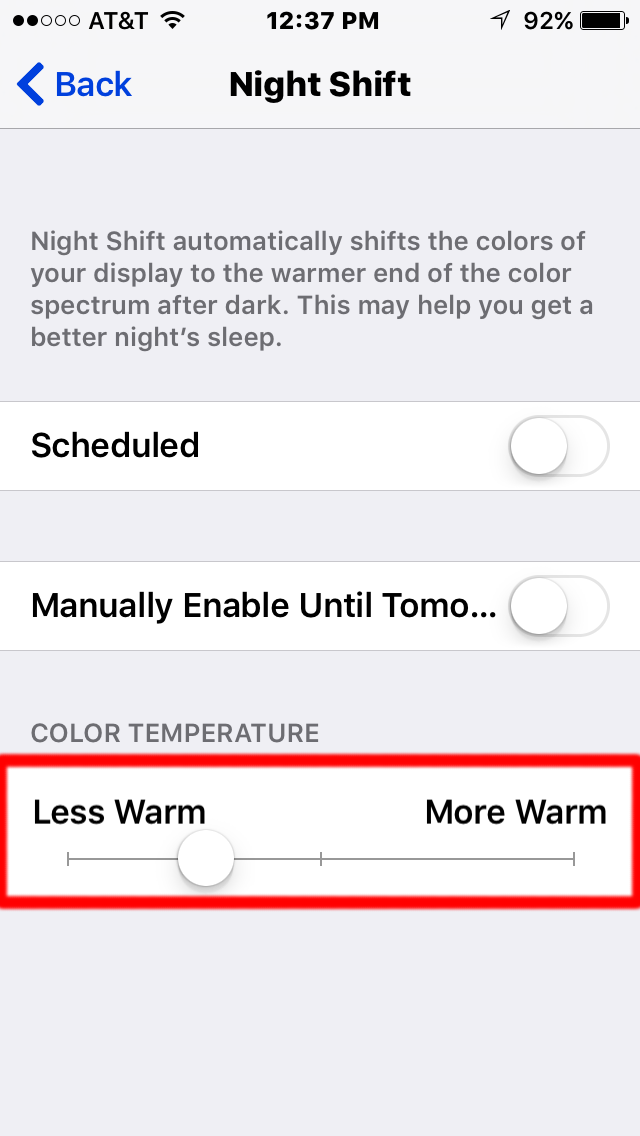 iOS 9.3's new feature Nigh Shift will save iPhone users many sleepless nights. The reduced blue light is easier on the eyes, and helps you sleep. This feature is practically mandatory if you use your iPhone late at night :-)