If you're like me, you've waited until the very last minute to even start your taxes, and you dread the process of trying to understand all the tax form questions. You're also worried about getting audited - not because you've done anything wrong, but because who really knows what triggers the wrath of the IRS.
Do yourself a favor this year and take advantage of the free tax preparation software offered by TurboTax. You don't have to pay their filing fees if you don't want to file electronically with them, but you can take full advantage of their intuitive "interview style" approach to walking you through the various questions that need to be answered.
You'll also get to use TurboTax's built-in Audit Check service, which is completely free and runs through your return looking for the typical flags the IRS looks for. It will let you know if there are any entries that are likely to get your return audited, and will provide guidance on how to reduce your risk of an audit.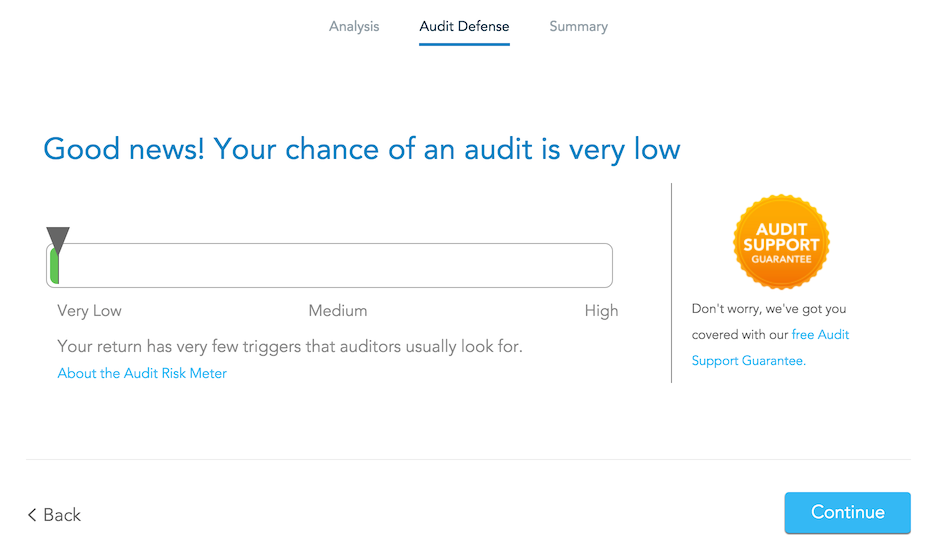 To get started, visit TurboTax online and select the "TaxCaster calculator" option. From there you'll see an option at the bottom of the page to use TurboTax Free.
You can also choose any of the full tax programs including Deluxe if you have a business to claim, or are self-employed. You'll be able to go through the entire process up until the point where it asks you to pay to file. At that point you'll have the tax refund or amounts due for both Federal and State returns, and you can then match up those numbers with your actual printed return.
Remember, taxes must be filed by April 15th, so let's both get moving and start filing today!