Recently I got an Epson printer, and I wanted to make sure I setup wireless printing right away. Thankfully Epson has software online to get your printer up and running on the network. It's quite a few steps though, so stick close to this guide and you'll have it setup in a jiffy.
1. Download the software from Epson's website
On the quick start guide there should be a link to software that you need to download based on which computer you have. I have a WF-3620 so I follow the link to the Epson website.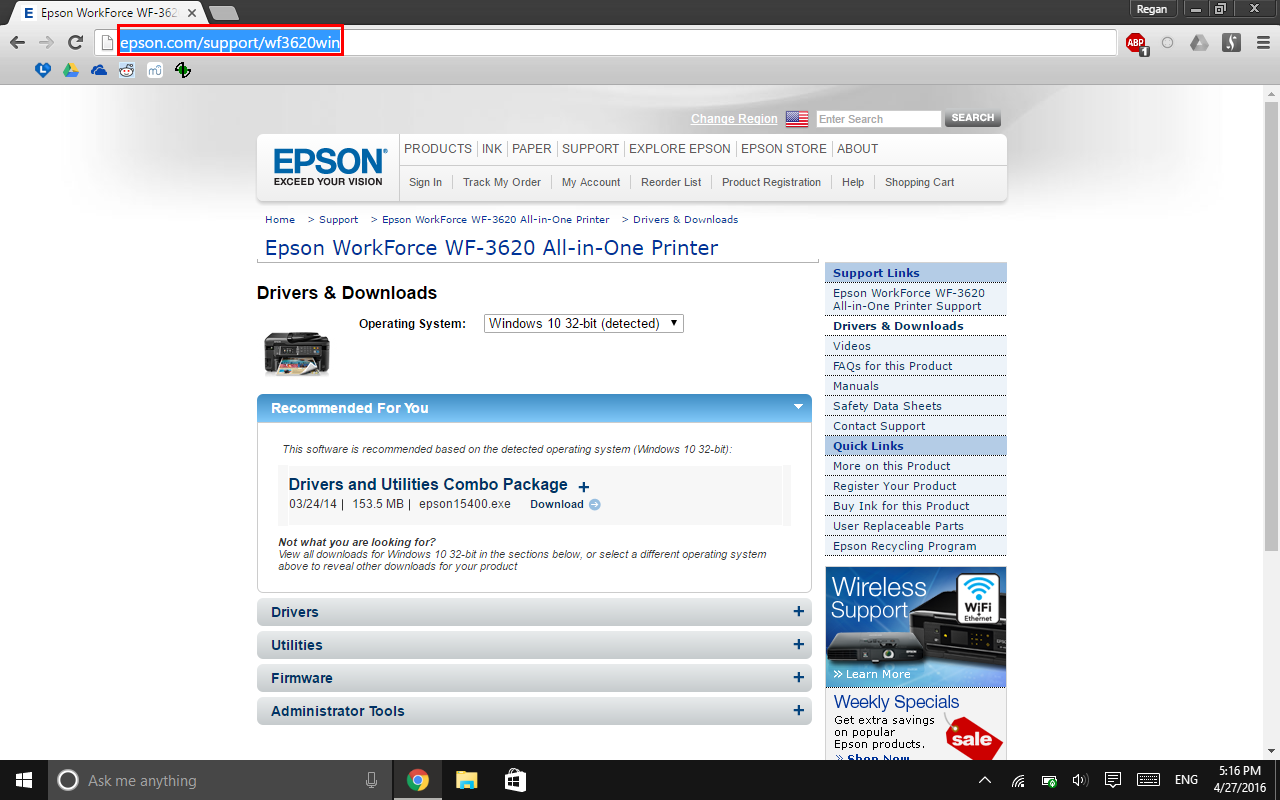 Once you're at the website, select your computer's operating system from the drop down menu, then click download.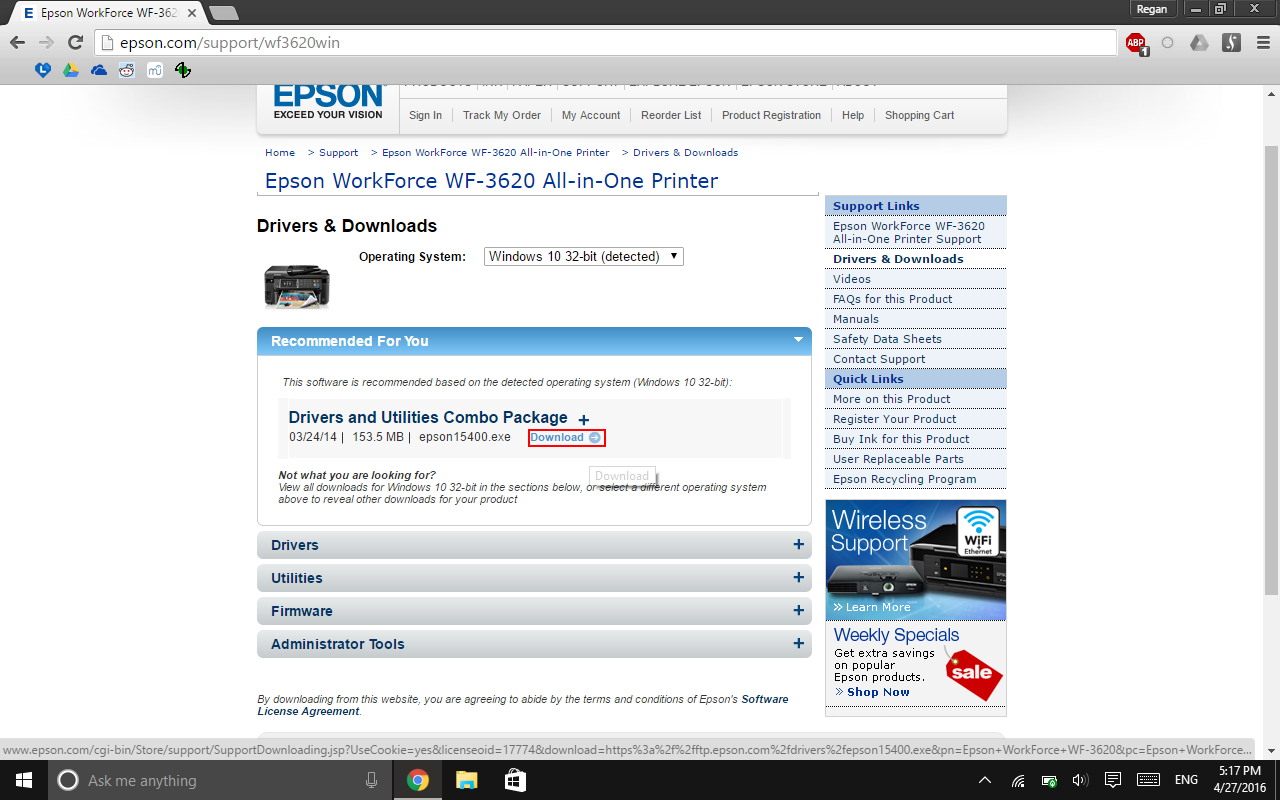 2. Start the installation process
Open the downloaded file, and make sure all the boxes are checked if this is your first time setting up your printer.
My printer didn't come with a USB cable so I'm going to set up wireless.
Because you're probably setting this up for the first time, choose the option for setting it up for the first time.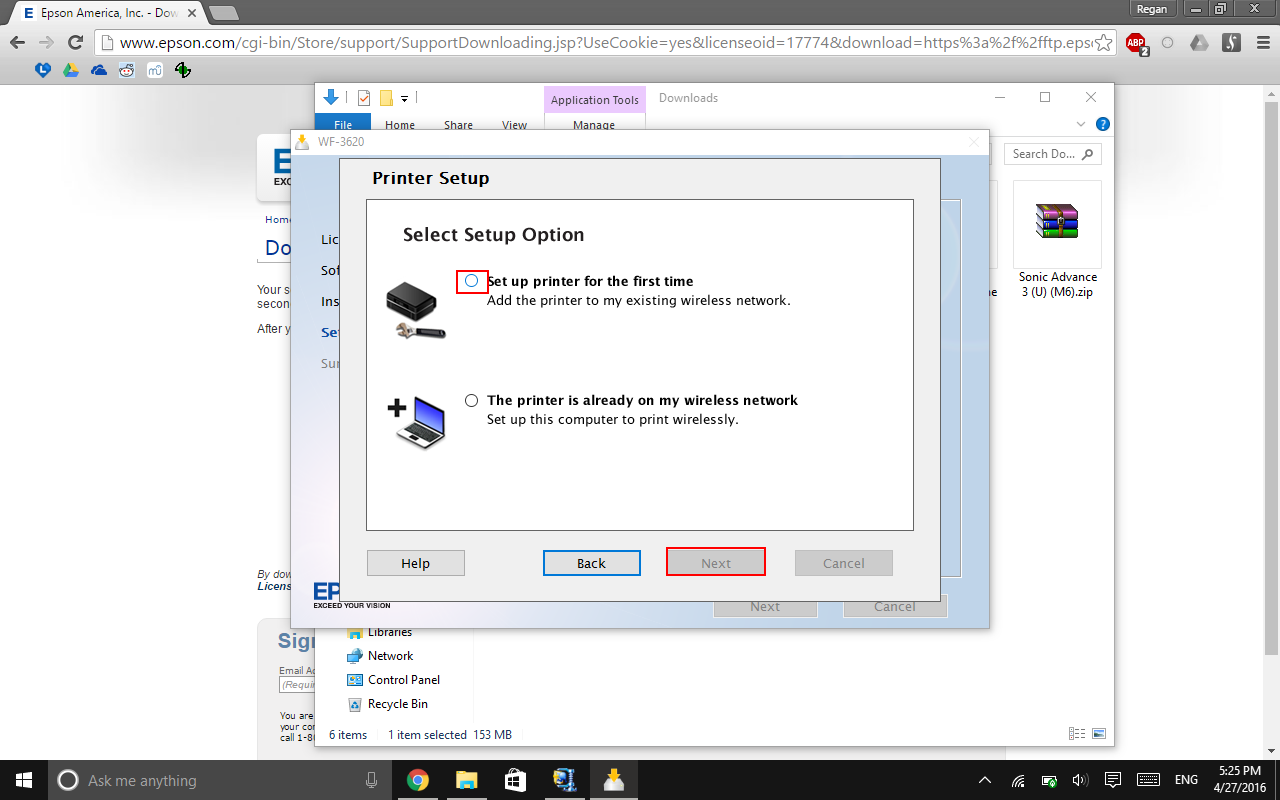 Click "Next" after selecting the option you want, and then next after that. Now choose how you want to connect your printer to the internet. Once again my printer didn't come with a cable so I'm going to choose the second option.
Now look at your printer to see if it's connected to the internet, and if not, indicate that on the next screen. After it sets it up, you should print the test page, just to make sure. Then click "Next."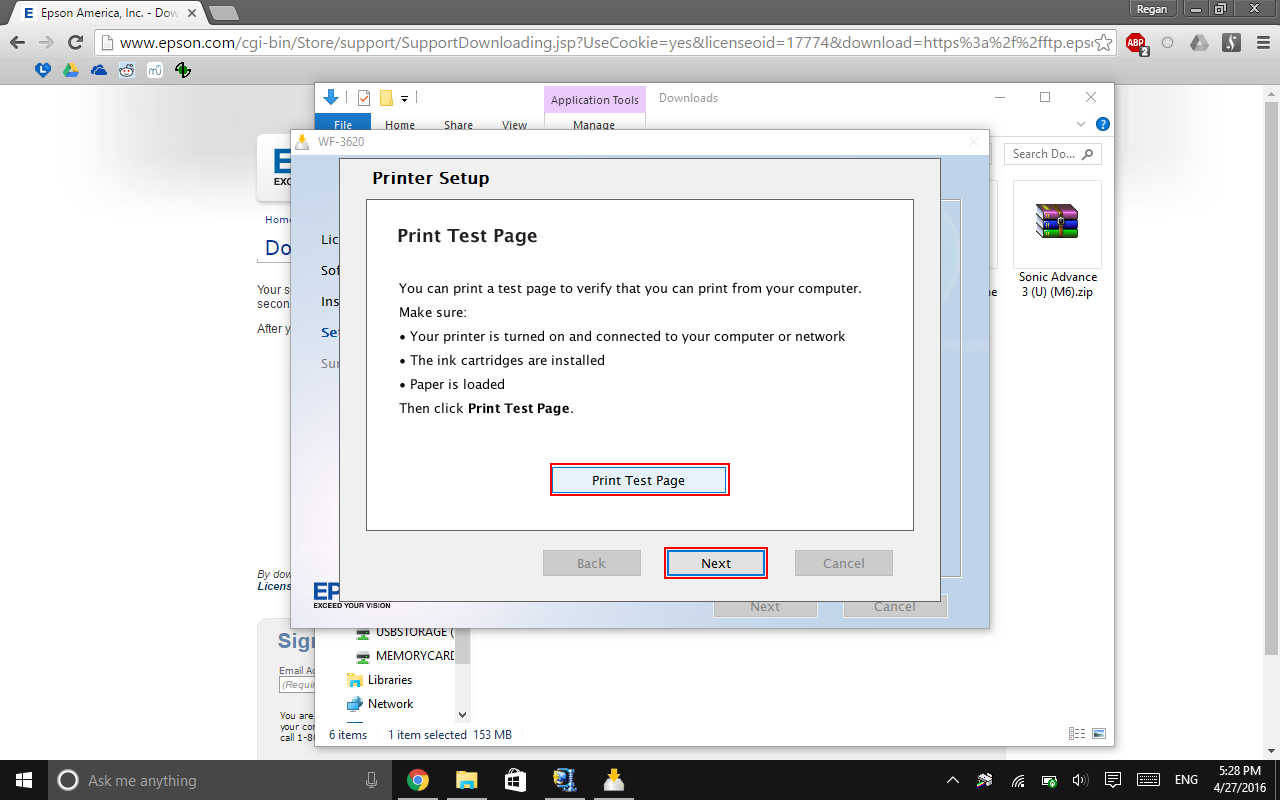 At this point you can setup fax if you'd like. After that you can also register your product. Just follow the steps and proceed to where you can choose to setup alternate forms of printing.
At this point you should be all set to print as long as you're connected to the same WiFi network. You can also scan to your computer with the program it installed.