Videos taken from your iphone or ipad are imported into iPhoto when you sync your device to iTunes, but it's not very clear how to get those videos out of iPhoto. You can't use the Share -- Email option, because iPhoto only lets you share photos via email.
To share videos over email, export the video as if it were a photo, and iPhoto will convert it to a Quicktime movie format that you can attach to an email or upload to YouTube.
First, sync your iphone or ipad with iTunes, so that your photos and videos are in iPhoto.
Open iPhoto and find the video you want to export.
Click the File -- Export menu option and then press the Export button.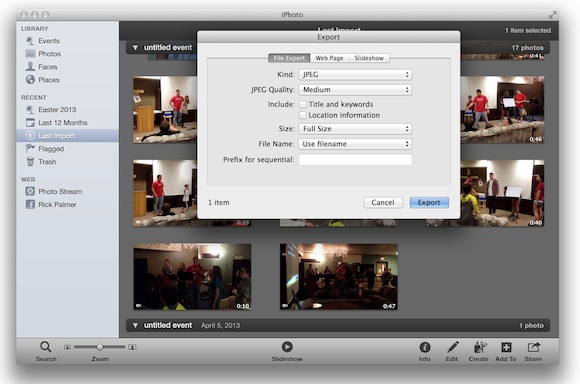 iPhoto will recognize that the file you're exporting is actually a video, and will ask you where you want to save the video.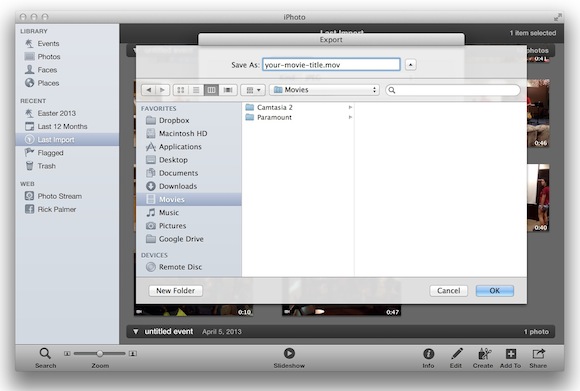 Notice that iPhoto automatically added the .mov file extension? That's the file extension for Quicktime movies, which are viewable on both Mac and PC operating systems.
Once the file has been exported, you can attach it to an email just like you would any other type of file. Quicktime movie files can also be uploaded to YouTube.