It seems like every app I install has the need to notify me about something every day, and those alerts are always popping up on my iphone. Even when it's just in lock mode, I get scrolling reminders that someone has snap-chatted me, or connected to me on LinkedIn, or that it's time to try my luck again at the Zynga poker tables.
Fortunately you can turn off these pesky notifications, by following these easy steps:
First, go into Settings on your iphone and tap "Notifications".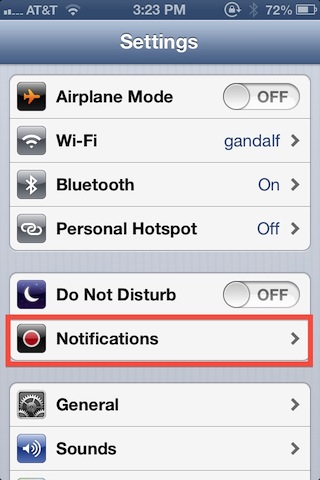 Each app that can post alerts to your phone will be listed here. You'll need to tap each app, and set the Alert Style to "None", and View in Lock Screen to "Off".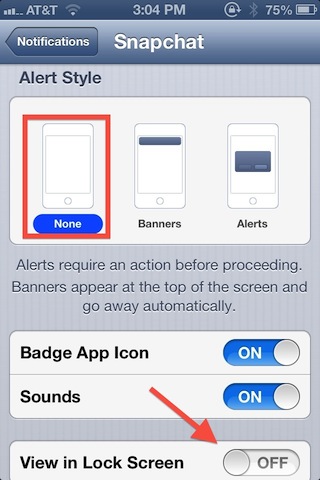 Unfortunately there's no global or "Select All" setting, so you'll have to do this for each app that's listed.