Tired of that iPhone or just switched to an Android? Here's how to wirelessly transfer your photos, videos, and documents from your iPhone to your Android, or vice versa, using your wireless network with no data cables required.
First, get a copy of Laplink Sync from the same company that makes the well-known PC Mover software that I've written about here, and install it on your Mac or PC.
Second, make sure both your iPhone and Android phones are connected to your wireless network. It can be any wireless network as long as they are both on the same network.
Third, open the Laplink Sync apps on both devices. You'll be prompted to register each app, and will also be asked to provide a username and password to prevent unauthorized use on each device (ie. to protect against someone else on the same network maliciously deleting files from your device, if you're on a public network).
Lastly, each app will detect the other, and will let you choose what you'd like to transfer. You can choose photos, videos, and documents, and you can choose which direction you'd like to sync.
Click "Sync" once you've chosen the files you'd like to transfer, and Laplink Sync will copy the files from your iPhone and put them in the right place on your Android.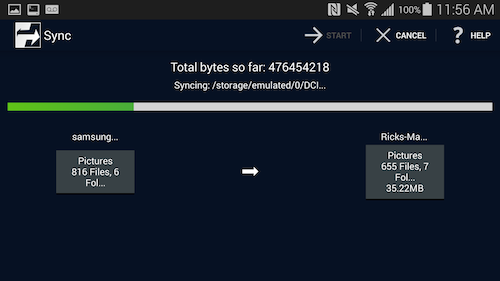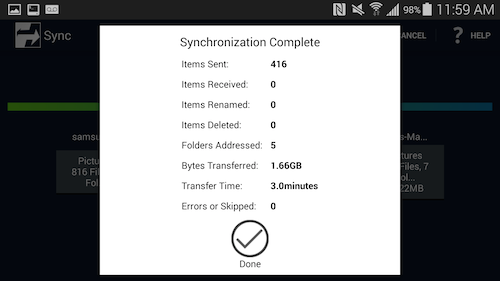 That's all there is to it! Laplink Sync makes it easy to transfer your photos, songs, and files from your iPhone to your Android with a few clicks.