Question: How can I transfer my itunes songs and videos into my Blackberry 8330 curve?
Answer: Blackberry curves let you play mp3 music just like an iPod, and you can transfer songs and videos from iTunes to your Blackberry using an SD Micro memory card and a USB card reader.
Here's how to transfer music files from your computer to a Blackberry:
1. Plug an SD Micro memory card into your computer.
Blackberry Curves come with 64 megs of built-in memory, which is barely enough for even a single music album.
Fortunately, the Curve also has a memory expansion slot that allows up to 4 gigabytes of SD flash memory - the same amount of storage as an iPod nano. You can get a 3-in-1 microSD/miniSD/SD Kit from Wireless Emporium, which is enough for thousands of songs.
Combine it with a USB card reader (also available for a few bucks at Wireless Emporium), and you'll be able to plug it directly into your computer or laptop and transfer songs or videos to it from iTunes. 
2. Copy music from your computer onto the SD Micro card. 
The trick is knowing where to find your iTunes music files on your computer.
On Vista you'll find your iTunes music files in C:\Users\your.username\Documents\My Music\iTunes\iTunes Music.
On Windows XP it's under My Documents\My Music\iTunes. 
3. Plug the SD Micro card into your Blackberry.
The memory expansion slot is located behind the battery, so you'll need to turn off your Blackberry and remove the battery to get to it. The memory expansion slot takes SD Micro flash disks, which are about 1 cm in size.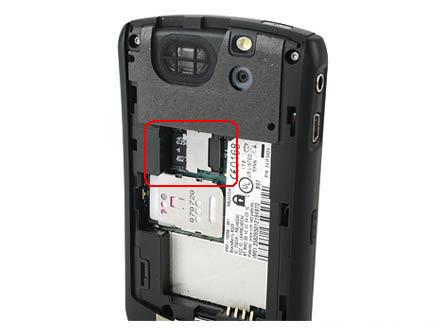 This approach works on both Windows and Macs.