Question: Even though I have set up profiles for my Blackberry Curve phone, I still do not receive email messages when its on. The phone rings but not when I get email at any of the email addresses I have set up.
Can you help?
Answer: I had this problem a while back with my Blackberry Curve, and the solution was to resend the service books - something you can do from your Blackberry using it's built-in web browser, or from another computer using Internet Explorer or similar web browser.
Open the Blackberry website (https://att.blackberry.com/ for AT&T users) and log in with your blackberry account info. Click the "Service Books" link and then click the "Send Service Books" button.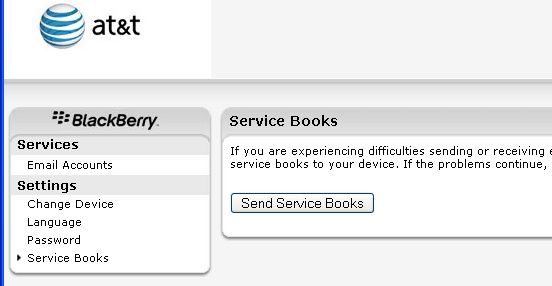 If you are experiencing difficulties sending or receiving email from your BlackBerry device, sending service books to your device will usually take care of the problem.