Samsung's Galaxy comes with 16GB built-in device storage, which is fine if all you do is check email, facebook, and take a few pictures. If you want to start watching videos or storing songs though, you'll quickly reach the 16 gig memory limit.
Fortunately, you can add up to 64GB of additional memory. I bought a 16 GB SanDisk microSD card yesterday for $19.99 at Best Buy, which is plenty for what I do with my phone, and very affordable. You can find even better prices on Amazon, like this 32GB card for less than $25.
To install the SD card, remove the rear cover by using your fingernail in the slot next to the power button.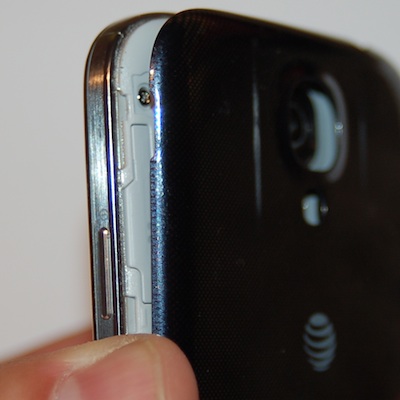 Slide the microSD card into the memory slot above the battery, and snap the cover back onto the phone. You don't even need to power down to do it.
Be sure to get a Class 10 microSD card, as they're much faster than regular SD cards.
Your Galaxy will automatically recognize the new memory and will also ask you if you'd like to start storing photos there.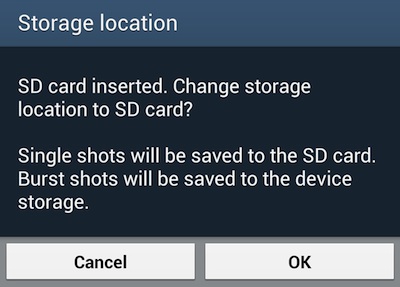 Tap "OK" to ensure that photos you take will be saved to the SD card moving forward.